Medtronic/CryoCath Technologies
Arctic Front® Cryoballoon

With 400,000 new cases every year, atrial fibrillation is the most prevalent cardiac arrhythmia affecting over four million patients worldwide.
The Arctic Front® cryoablation device delivers a refrigerant through an inflatable balloon to freeze tissue and disable unwanted electrical circuits that contribute to paroxysmal atrial fibrillation (FAB). The cryoballoon catheter is introduced into the heart's left atrium and positioned in the opening of the pulmonary vein. Once positioned, the surgeon expands the balloon, causing occlusion, and freezes the tissue by releasing refrigerant into the balloon.
Farm developed the industrial design and human factors of the device's delivery handle and conducted user testing to verify optimal shape and control scenarios. Comfort, size, flexibility, and the ability for the physician to steer and retract the catheter's balloon tip easily and safely were key factors that needed to be addressed in the updated device. Farm developed a new handle shape and refined the rotational/pivoting lever, allowing the physician to steer the tip using only his/her thumb. The exact shape and pivoting force of the lever was optimized to improve positioning accuracy. For ease of retraction, Farm implemented a sliding control that stretched the balloon, thus reducing its diameter and allowing it to be retrieved into the catheter safely and without damage.
The end result was significant improvement in ease of use and safety of the device. The Arctic Front® cryoablation device became Cryocath's flagship product, prompting global medical technology leader, Medtronic, to acquire the company in 2008.
Additional Information:
Medtronic/CryoCath Technologies
FrostByte

Farm developed the industrial design and human factors for the FrostByte/SurgiFrost system, the first two-in-one convertible device that incorporates a clamp and a surgical probe used by interventional cardiologist to ablate cardiac arrhythmias using cryogenic technology. The probe locks inside the upper jaw of the clamp, providing simplicity and ease of use for the surgeon. A narrow overall configuration was incorporated to ensure that it stays clear of the surgeon's line of vision. An integrated latch was designed to allow the clamp to remain locked, which in turn reduces hand fatigue and guarantees a specific and consistent amount of force to the cardiac tissue.
Additional Information: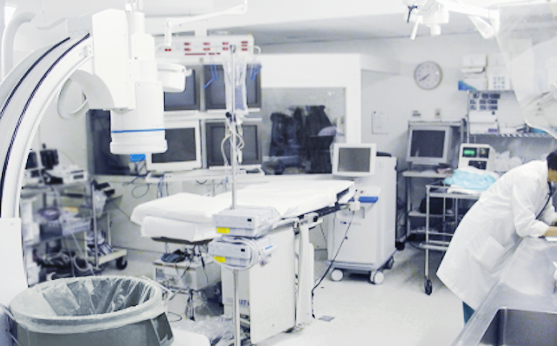 Medtronic/CryoCath Technologies
Cryo-ablation Catheter Research

Farm conducted a comprehensive investigation to assist CryoCath in understanding the unique requirements of North American and European Interventional Cardiologists and Electrophysiologists for catheter-based surgical procedures. Our research team established a two-phase approach for this investigation. The first phase included on-site field visits, procedure observation and competitive benchmarking in order to determine specific features based on user needs and workflow. This information was used to develop a number of concepts that were tested for ergonomic preference and market acceptance in the second phase. This research identified significant differences between North American and European physician preferences, ultimately influencing CryoCath's product marketing and design requirements for future products.