Zoll Medical
ZOLL R Series Defibrillator

The ZOLL R Series defibrillator is the first and only Code-Ready defibrillator, with automatic monitoring and testing of the complete system to provide the highest assurance it is ready to use in a medical emergency. Farm met ZOLL's biggest challenge with an innovative design solution. Facing two competing requirements of users wanting a larger display screen but a smaller, lighter product, Farm's design team developed a device meeting both needs. Our top-level architecture not only added a larger display screen but preserved ZOLL's legacy Universal Operating System, allowing easier user-training. Farm used its extensive knowledge of the patient monitoring industry to recognize further user needs and designed a single cable, the OneStep Cable, capable of monitoring, pacing and defibrillating, eliminating the need for a separate EKG cable and eradicating tangled cables. The result is a groundbreaking, efficient defibrillator found in hospitals worldwide.
Additional Information: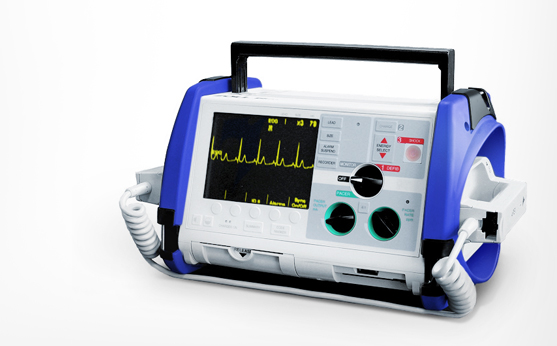 Zoll Medical
RescueNet Extreme Pack

Farm extended Zoll's current defibrillator line into the expanding Emergency Medical Services market with the development of the RescueNet Extreme Pack. The new design organizes all patient, ECG and therapeutic intervention supplies. EMS crews work more efficiently from the moment an incident begins. The Extreme Pack makes the RescueNet easier to lift and carry as well as easier to stow or hook onto a stretcher. The Extreme Pack includes cable management, supply organization, impact protection and environmental protection.