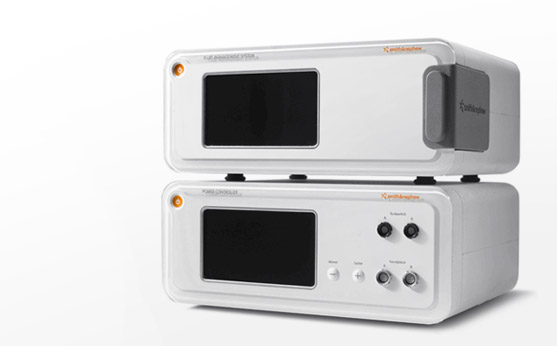 Smith & Nephew
Fluid Management and Shaver Systems

Smith & Nephew is a $4.3 Billion company working in the categories of Orthopaedic Reconstruction, Advanced Wound Management, Sports Medicine and Trauma Care.
In recent years, Smith & Nephew had shifted its focus from aggressively acquiring smaller companies to marketing themselves as a unified, global healthcare technology brand making a positive difference in people's lives.
To support this strategic brand initiative, Smith & Nephew introduced a new identity system, and asked Farm to create a product design visual language that would express this identity and effectively communicate updated corporate brand values of performance, innovation and trust. Guided by these attributes, our designers created a refined visual language that features simple, elegant forms supported by crisply executed details and an innovative use of materials.
The first products to incorporate the new identity, the Fluid Management and Shaver Systems, are compelling examples of what Farm designers do best - creating exciting, iconic products that stand out from the competition, yet fit harmoniously into the modern clinical healthcare environment.
Additional Information: