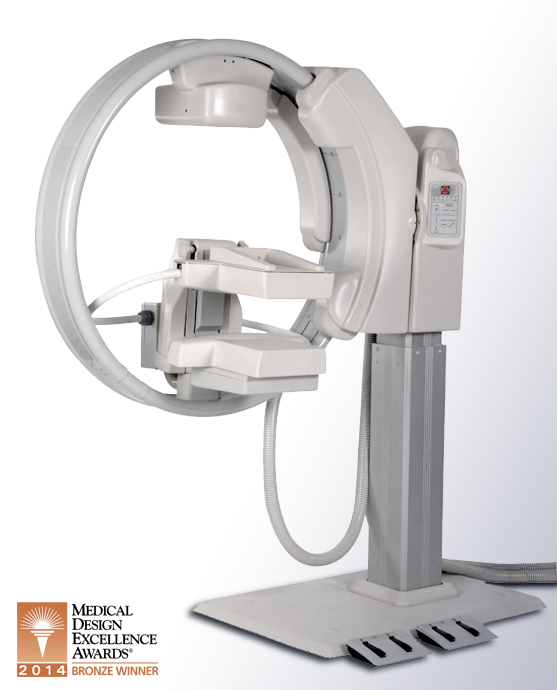 Gamma Medica
LumaGEM Molecular Breast Imaging (MBI) system

Gamma Medica makes the LumaGEM Molecular Breast Imaging (MBI) system, a patient-friendly and cost-effective tool that is poised to revolutionize the battle against breast cancer by improving the outlook for women whose early stage tumors may go undetected or unconfirmed using conventional, film-based mammogram.
Supported by new owners, a new headquarters in Salem, NH, and new funding, Gamma Medica was poised to launch its latest generation LumaGEM system, and asked Farm to help protect its proprietary technology in the marketplace.
To support the system design and enhance the design history file (DHF), Farm was tasked with disassembling the system and documenting several hundred parts with detailed drawings, specifications, and assembly instructions in conjunction with Gamma Medica's suppliers and contract manufacturer.
In addition, Farm has implemented a new compression mechanism, supported requirements generation, troubleshooting, DFMEAs, specifications, test plans, and verification testing, constructed a usability engineering file, and supported manufacturing ramp-up activities.
On October 12, 2015, Gamma Medica announced it had received the CE Mark approval, allowing for the sale and distribution of the LumaGEM® system within the European Economic Area (EEA). Gamma Medica is finalizing distribution partners in strategic markets across the EEA.
"Securing the CE Mark for the LumaGEM MBI system represents a major step forward in our commercialization plans to market this technology to benefit women with dense breast tissue in Europe," said Philip M. Croxford, President and CEO of Gamma Medica.
Additional Information: