GE Healthcare
ProCare 400 Vital Signs Monitor

GE Healthcare and Farm collaborated to create the ProCare 400, a low-cost patient monitor based on GE's advanced DINAMAP blood pressure algorithm technology. GE wanted a product that would enhance their existing line of DINAMAP-based monitors without affecting sales of their established, higher-end offerings.
Based on extensive usability research and field studies, Farm created a highly intuitive user interface that replaced the multi-menu structure typically found in patient monitors. The ProCare interface allows users to access information quickly, so they spend less time checking vitals and more time on actual patient care, and features a large, bright display that helps users easily see critical information from across the room. Other features include an easy-to- grasp carry handle, strategically-grouped interaction points and data sets, and versatile mounting options that meet the demands of a wide variety of use scenarios and healthcare environments.
Additional Information: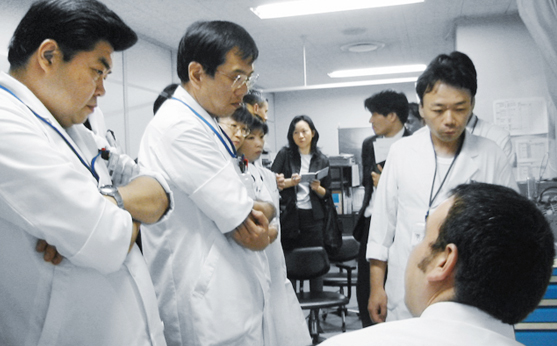 GE Healthcare
Cardiology Research

Farm led a major research effort that consisted of a two-phase approach for GE Healthcare's cardiology group. In the first phase, Farm identified and mapped product features for GE's next generation of cardiology equipment for North American and European markets. The research results produced a product line roadmap including recommended product features and price points for future products. The second phase was to understand the underlying cultural factors and skill sets impacting the usability and purchase of electrocardiographs in the North American and Japanese markets. Farm conducted usability and preference tests using interactive prototypes the Farm team developed specifically for this purpose. Key results identified the primary user interface approach and feature set for GE Healthcare's next generation products as well as led to many other discoveries regarding product strategy, culture and distribution.