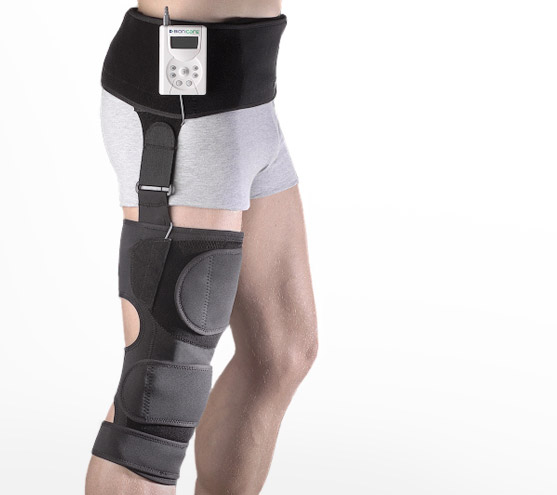 Bionicare Medical Technologies
Bionicare Knee Device

Twenty-one million Americans suffer from osteoarthritis. Most debilitating is osteoarthritis of the knee, which afflicts more than 10 million Americans. The BioniCare Knee Device was developed using a unique technology for pain relief. It operates by delivering a low-amplitude, pulsed electrical field so patients won't feel the signal during treatment. Farm developed the device to fit user's lifestyles. With its practical design, the garment can be worn either during the day or at night. The soft wrap closes with Velcro to ensure a precise and comfortable fit. Weighing approximately 4 oz., the signal generator is a rechargeable battery-powered unit that keeps continuous record of treatment.
Additional Information: