Why is crowdfunding of such interest to medical device innovators? I can think of 5.1 billion reasons. Among all the methods for acquiring investment capital available to product developers, crowdfunding raised $5.1 billion in 2013. Of that, $9.2 million went to the funding of new health and medical devices. Going directly to "the crowd" for financial backing allows innovators to bypass traditional funding sources (such as VCs, angel investors and incubators) that might not be viable options, and target the potential end-users of the device for support. The amount of money raised by certain non-medical device projects has been mind boggling. For instance, Chris Roberts asked for $500K for his Star Citizen video game and to date has received over $48 million in funding. The "Veronica Mars" movie project earned $5.7 million on an initial goal of $2 million. With all of that money being raised, why aren't there more stories of medical devices successfully being crowdfunded?
First, let's take a step back and define the four basic forms of crowdfunding:
Donation-based crowdfunding, where money is given with no expectation of anything in return.
Reward-based funding gives the donor something in return for the donation (An example would be an NPR pledge drive. You give the public radio station money and they send you a tote bag).
Debt-based funding is a straight-up loan.
Equity-based funding, which is currently only available to "accredited" investors. Investors in this group must prove a yearly income in excess of $200,000 (or $300,000 when combined with a spouse's income) or have a net worth of over $1 million (excluding the value of their residence) and must have had that level of income or net worth for three years running. These investors receive equity in the company raising the capital in exchange for their contributions.
Crowdfunding takes two approaches to the funds collected: "Keep What You Raise" (aka Flexible Funding) or "All or Nothing" (Fixed Funding) where the final amount raised must reach or exceed a predetermined target. Crowdfunding sites generally charge a fee of 4 - 10% of money raised if the goal is met and some take a percentage of KWYR projects even if the goal isn't reached.
The challenges medical device developers have in taking advantage of crowdfunding are the inherent nature of the device development process. The length of the development process is long (think years), the cost high (think $millions) and the technology behind the product being developed is often complex. On top of all that, there's no guarantee the product will work as planned or will be adopted by medical professionals after it's launched. But that doesn't mean crowdfunding is off the table.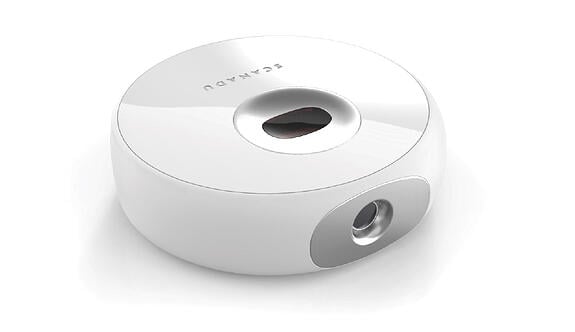 The Scanadu Medical Tricorder is probably the greatest success story when talking about crowdfunding medical devices. The creators initially sought $100K to get their product through FDA filing and ended up with over $1.6 million. In the related field of mobile Health and Fitness devices, the developers of the Pebble Smartwatch asked for $100K to help with production tooling, the ordering of large components, and global Bluetooth certification, and received over $10M in support. What can developers interested in crowdfunding learn from these success stories? Here are some reasons these projects succeeded.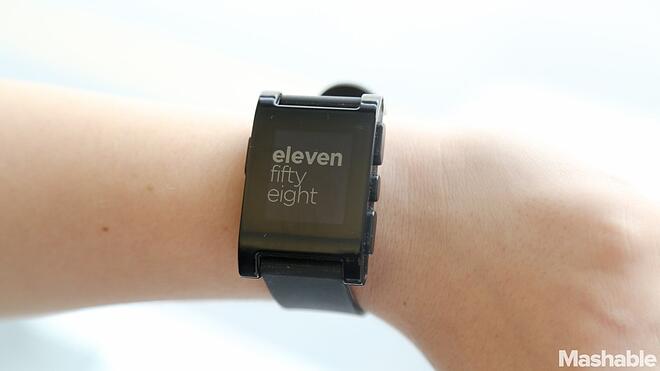 Developers cannot expect to receive funding for soup to nuts product development. Keep in mind that the average crowdfunding campaign raises about $7,000, and while there have been several that have raised millions of dollars, they're the exception. Medical device developers should plan on putting their own money and time into research, development and marketing efforts; advancing the products to the point where funding can then be sought from the right audience for a discrete phase of the development process.
Given the complexity of medical devices, developers need to walk a fine line when creating a funding pitch. A good pitch is one that's easily understood yet provides enough technical background to inspire confidence in potential backers that the idea is feasible and that the developer knows what they're talking about. Keeping the presentation brief and to the point, focusing on how the product will solve a user's problem (rather than on the potentially alienating technical details) will appeal to the target audience's emotions and generate interest.
One of the significant benefits of crowdfunding over traditional fundraising efforts is embedded in the crowd themselves. In addition to asking for financial support, some successful campaigns have asked their backers to provide feedback on the product throughout the development process to ensure they were getting the features that would matter to them as end users. The creators of Scanadu went one step further when they made non-FDA approved devices for sale on Indiegogo with the intention of making their backers usability testers to help speed the FDA clearance process.
Once you get your idea in place and develop an effective campaign, where do you go from there? There are many different crowdfunding companies out there. One of the more notable sites you've probably heard of is Kickstarter. However, Kickstarter does not allow projects for "any item claiming to cure, treat, or prevent an illness or condition (whether via a device, app, book, nutritional supplement, or other means)" to be posted on their site. However, another well-known site, Indiegogo does host medical device projects. There are also several sites specifically created for medical device projects such as:
Makerstaker: A web portal that matches inventors ("makers") with investors ("stakers") and mentors.
B-a-Medfounder: Tailors their offerings by matching a potential audience to knowledgeable advisors (patients, medical professionals, etc.) and facilitating mentors and partnerships that can help innovators reach their goals.
Health Tech Hatch: Indiegogo's partner for healthcare projects. Offers innovators the opportunity to test their product with users and receive feedback prior to release (this process is often called "co-design").
Medstartr: Offers developers a three-tier service model depending on their needs. Among the services they offer are coaching, business writing, marketing, investor introduction and partner matching.
It's interesting to note that two of the successful Medstartr campaigns (Cre8mdi's device to measure arterial stiffness and Maternova's Non-Pneumatic Anti-Shock Garment) prematurely ended their fundraising before they reached their desired goal because of the interest they received from companies wanting to partner with them. Even apparent failure can still mean a big win if it means getting the attention of a potential partner or investor.
Venture capital funding for medical device development is becoming increasingly scarce as VCs more often want some assurance that the projects will be successful and they'll get a return on their investment. In the Wall Street Journal of November, 4, 2013, Joseph Walker wrote,
"Investment in the medical-device and equipment industry is on pace to fall to $2.14 billion this year, down more than 40% from 2007 and the sharpest drop among the top five industry recipients of venture funding, according to an analysis of data compiled by PricewaterhouseCoopers and the National Venture Capital Association. Venture money received by the biotechnology sector declined 28% over the same period, while software startups recorded a 75% increase."
Despite this gloomy outlook, however, even an unsuccessful crowdfunding effort may interest a VC audience if the developer can convincingly demonstrate that there was significant interest in the product concept.
Crowdfunding for medical devices is still in its infancy. The online resources designed specifically for medical device projects have only been available for a few years so it's unclear if it will become a realistic alternative to traditional fundraising approaches.