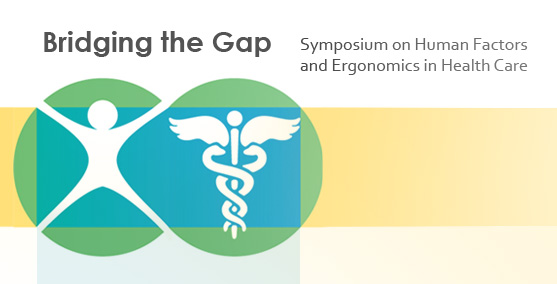 The 2012 Symposium on Human Factors and Ergonomics in Health Care took place March 12-14 in Baltimore Maryland. There were nearly 400 human factors professionals, manufacturers, healthcare providers, policy makers, and other stakeholders there, including many of my friends and a number of Farm's clients.
On the final day, Ron Kaye and Quynh Nhu Nguyen from the FDA's Human Factors Group presented the Closing Plenary Session: FDA Human Factors Q&A. The chair and moderator was Anthony D. Andre, who organized the symposium. Previously during the conference, the audience had submitted questions for consideration, and the ones below were selected to be answered by the Agency. I've done my best to paraphrase based on my notes.
Q)When do you expect the FDA draft human factors guidance document to be finalized?

A)The guidance is expected to be finalized by the end of this year. The human factors team is going through 600 good comments and is making changes.

Q)What is the average turnaround time on a validation protocol review?

A)For devices where only CDRH is involved, a minimum of 30 days. For combination drug-device products where both CDRH and CDR are involved, it is estimated at 30-60 days.

Q)What are the two most common or serious mistakes found in FDA submissions?

A)No human factors done at all and no tangible link between risk priority and user tasks. "We have had a lot of success but there is still a lot to be done." Now that the new guidance has been out there the FDA has found that companies are following it and practicing good process.

Q)Do I have to have a perfect product with zero errors?

A)The point is to find errors and fix them…The fact is some things just cannot be designed out of the device. If this is the case, the device still could be better than other products on the market, even if it's not perfect. When a manufacturer claims that it is as safe as possible, sometimes the human factors team will meet with the medical officer and get his opinion. FDA reviewers take his input very seriously and try to make the best possible decision. The final and most difficult question is: Do the benefits outweigh the risks?

Q)If the new product is clearly better and safer than the legacy (predicate) device, do you get "credit"?

A)Reviewers look at each submission in isolation, and don't compare. For example, if one device has 10 serious errors and another one has five, will the FDA accept the one with five? No. The question is: What are the problems and can they be fixed? For some products misuse can cause death, for others misuse might cause minor irritation. This doesn't mean they will ignore the less risky product, but in reality, limited resources force the Agency to focus on the more dangerous products.

Q)Can manufacturers request specific reviewers?

A)Yes, you can include the request in a cover letter and send that along with your submission.

Q)If there is an existing product on the market and you have made only one component change, do you have to revalidate with the same rigor?

A)It depends on what the component was. If a case can be made, you can focus the validation testing on just that one component, but it depends on the risk associated with the component in question.

Q)Are there categories of devices that do not require human factors testing?

A)If there is no significant user interaction and the device is low risk then maybe. The FDA is working on a list of these devices, which will be published at some point.

Q)What is the FDA's approach regarding software and electronic medical records?

A)This is not being decided by the human factors team; Dr. Patel in the Management Office is leading the effort. We have reviewed stand-alone software applications and evaluated whether or not critical actions are supported well by the UI. It can get complicated, however.

Q) Do you have to test a kit that includes approved syringes for home use?

A) It depends on risk analysis and justification for why not. The FDA takes into account user profiles (tremors). Do users have unique aspects affecting the use of syringes?

Q)How is delay of therapy viewed?

A)Depends on how long of a delay and clinical relevance of speed. For some products, like AEDs and infusion pumps, a delay is critical. You should evaluate what the delay means clinically.

Q)For combination devices, should you incorporate anything learned from a Phase Three Clinical Study into your human factors studies?

A) You should conduct your summative testing first, make changes, and then go into your Phase Three Clinical Study.

Q)What if you are trying to get a combination device approved but there are ancillary steps like washing your hands or preparing the injection site and you know that patients don't do it? It is out of the manufacturer's control.

A)In general, if these tasks are critical to safe use, you should look at them.

Q)Can you test a device in phases, for example, test the basic tasks first and then have people use the device for a while and learn the more complex tasks during use, and test those later?

A)Depends on the training that's necessary to use the device safely and effectively. We would need to know more about the device you're referring to in order to answer the question.
These were certainly some interesting questions, and I along with the rest of the audience really appreciated the Agency's willingness to address them in a public forum. It was a perfect closing to the event.