Speculation in the medical device industry continues to build as the industry waits for the FDA to unveil changes to its premarket notification submission process, also referred to as the 510(k) process.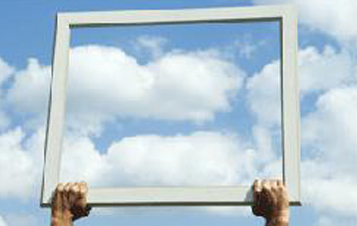 Transparency, consistency, and predictability seem to be a few of the FDA buzz words mentioned when describing what is hoped to be the result of positive changes to the FDA submission process. Over the last couple of years, the 510(k) review process has been under scrutiny by the Senate and House and critics within the FDA. Growing concerns cite that the priority to ensure public safety and efficacy of approved medical devices has been minimized in the name of innovation, and device approval fast-track processes have been without enough comparisons to their substantial equivalents or predicate devices.
In an effort to strengthen its approval standards and scientific review rigor, the FDA has commissioned the Institute of Medicine (IOM) to conduct an independent review of the 510(k) program and recommend changes as they see fit. The IOM findings and report is due out early 2011.
In the meantime, the FDA has also opened an internal audit through its own medical devices arm-Center for Devices and Radiological Health (CDRH). The CDRH has established a working group whose efforts kicked off with public meetings held earlier this year in February entitled, "Strengthening the Center for Device and Radiological Health's 510(k) Review Process." These meetings focused on strengthening the 510(k) program in four specific areas:
Issues related to predicate devices (device creep/redefining substantial equivalence/indications versus intended use)
New technologies and scientific evidence
CDRH handling of increased volumes of 510(k) submissions
Post-market surveillance and new information about marketed devices
Just recently CDRH director, Jeffery Shuren M.D., addressed one of these areas (CDRH handling of 510(k) submissions) by announcing changes in the process for its Medical Device Advisory Committee. The function of this committee serves as a technical panel to discuss and review data for medical devices under premarket review.
Previously, panel members were FDA employees, but effective May 1, 2010, panel members will now be independent professionals from the private sector. These new reviewers will provide expertise and technical assistance from their related field specific to the appropriate medical device that is under review. "These changes are expected to empower the agency to make more effective decisions that are informed by more clear and focused discussion by panel experts," said CDRH Director Jeffrey Shuren.
So what might these changes mean for medical device companies moving forward? It may be too early to tell or understand. It is thought that the current FDA environment has gone too far with a current zero risk tolerance policy in order to satisfy reviewers. New reviewers have little experience with the 510(k) process, which has left medical device companies feeling the pain of a lengthy review process and unpredictable requests and submission guidelines.
Longer approval times and unclear submission requirements can result in costly development overruns. This is a concern for not only the medical device community but for the investment community as well. Recently Massachusetts Medical Device Journal (MassDevice) surveyed a group of New England med-tech investors and found that the FDA changes were the primary concern for investors when considering investment into the med tech sector.
Transparency, consistency, and predictability...These attributes are needed and necessary, but will the additional requirements to see these attributes through result in an improved process? Changes are coming and it will be interesting to see how the 510(k) process evolves.